So the wife decided that I needed a GoPro,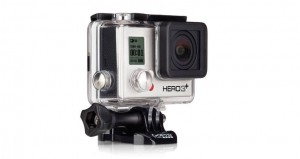 she ordered me the Hero3+ Silver. After some initial fiddling I noticed that the overall video quality and camera quality, etc. was not exactly as good as I was hoping. After some quick reading, I decided to update it. Moving to the 2.0 firmware helped with the image quality a ton. Some more reading later I discovered a few forums with people complaining about the image quality, at one guy with a proposed and clever solution:
Focus the camera!
So that's exactly what I did. As you can see from the initial shot I took prior to focusing, the focus is okay around the edges of the image (good for wide shots, bad for everything else) with out of focus in the middle: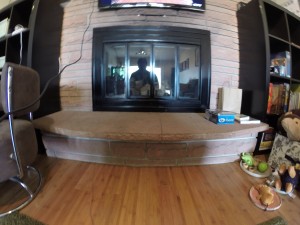 Look at the green dog toy in the lower edge of the picture. Check out the wood floor, and shelves, all with reasonably good focus, however when looking at the fire place, reflection, etc. in the middle of the image, the quality drops.
Now after focusing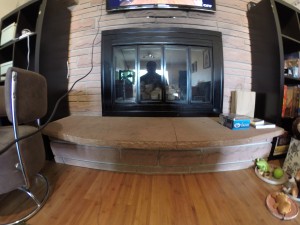 Much better! To really get an idea as to how much this improved things you'll need to compare these two images side by side.